Quote:
Originally Posted by
The Kipnis Studios
So, who can (if anyone) tell me the last time they saw four (4) 1080P or 2K images, simultaneously, on the same projector?
Take a look at this:
(and at 4k+ resolution):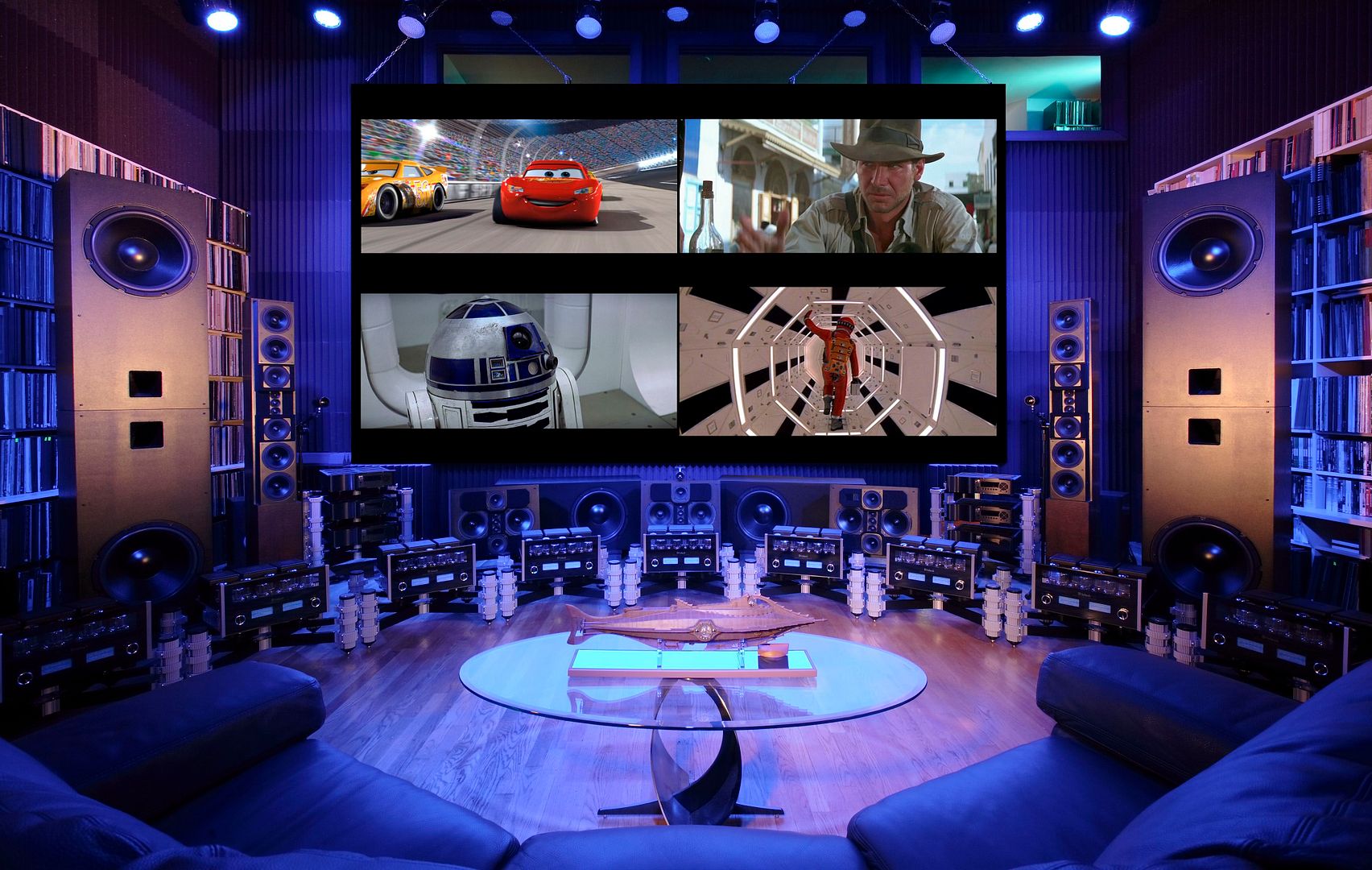 It is a site to behold (and hear)!!!!
Greetings:
I am the creator and designer of an entirely new level of Ultimate Home Theaters in the world - The Kipnis Studio Standard (KSS) - including the copyrighted Ciné Beta design seen above.
With between 8.8 - 12.12 channels of sound, and composed of as many as 16 subwoofers, 96 speaker drivers, and a video resolution more than four times that of Full HD (1080P); 4K = 10 Megapixels: this is the most immersive Home Theater experience one can own, today and tomorrow.
Accommodated within dedicated, custom built double height rooms 28.5 x 36 feet in size and larger, a 64,000+ watt Surround Sound System fills the space with sound that's truly worthy of worship. Capable of entertaining anywhere from between 10 - 100 people at a time, the KSS Ciné Beta Home Theater System lies in the middle of a range of Home Theater design and integration solutions that gets even more extravagant with the KSS Ciné Alpha Stadium system.
For those with more modest tastes and budget, but also and equally as much desire for Ultimate Picture and Sound presentation quality, Ciné Gamma and even a Ciné Delta Home Theater System design is available starting at a mere $10,000. No matter what your requirements are, the Kipnis Studio Standard (KSS) will create the most immersive, enjoyable, and memorable media experience possible - even in 3D!
Please come to our website and then send us an email with your Home Theater specifications. You will be amazed at what we can do!
Cheers -
Jeremy
Kipnis Studios - Ultimate Home Theater Design Solutions
www.Kipnis-Studios.com
-- Winner of the 2009 & 2010 Guinness World Records --
Copyright 2010 by Kipnis Studios (KSS) / All Photography by Robert Wright