Installation of Audi A4 GPS
I bought an in dash car GPS for my A4. I really like this unit, the functions(HD digital screen+GPS+DVD+TPMS+USB+SD) and brand(World famous). I followed the tutorial given by the tech-man of chinacargps.com. The original version is PDF, but I managed to snap the pictures and made this post. Hopefully you guys can benefit something from it.
I should have bought it with my friends, so that together we can apply for discount from that company in China. Anyhow, I enjoy it so much.
If you car interested in this one. Have a look at
Audi A4 GPS
Here is what your original stereo looks like.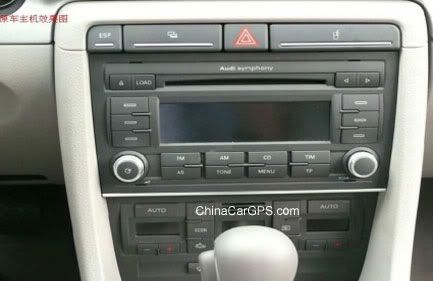 1. Pull out the original stereo by four special keys just like cap of the pop can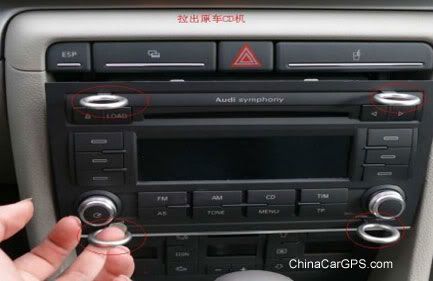 2. Install the special braket together with the unit.
3. Connect special harness wires
4. Put the unit back to the slot.
When you are playing songs, you can see the names of the track from your small LCD.
Here is the final result