Quote:
Originally Posted by
rbinck
I have to agree with most of that. Not the Blu-ray becoming road kill, though.
Did you even read the post you agreed with?
I guess you agree with this guy too?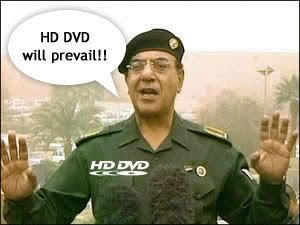 Blu-Ray is here to stay, To say that DVD sales are still largely in favor of DVD is obvious but is not the same as saying Blu-Ray is dead!
New companies are introducing players & the prices are dropping.
As sales of HDTV's increase so will Blu-Ray sales.
Blu-Ray may never completely overtake DVD sales but it's a long way from the niche products like laser discs or vinyl records!!